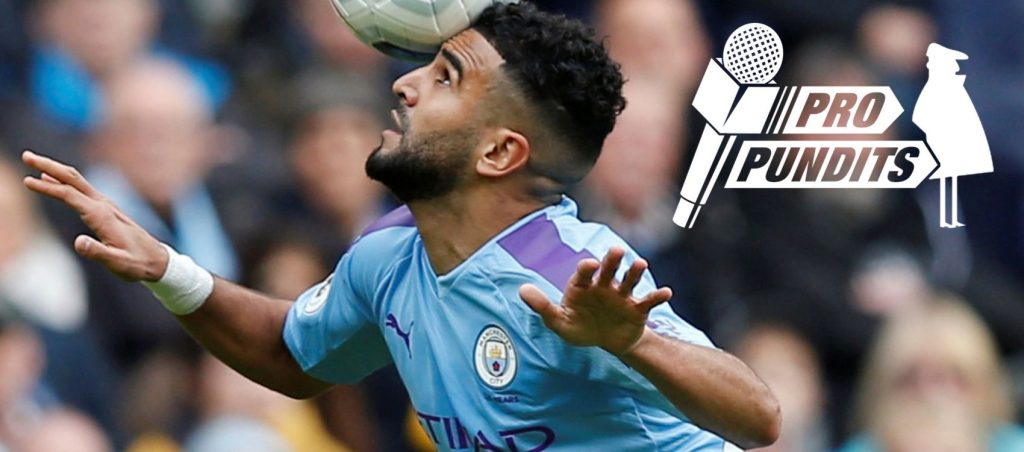 Introducing the FFScout Pro Pundits initiative
As the Fantasy Football community grows ever larger and more competitive, so does the need for more diverse and fresh views on strategy, tactics and tools. Whilst FFS founder Mark Sutherns may be a the Messi or Ronaldo and our editorial stars provide able back-up, to maintain at the very top level FFS needs a talented squad around them. Step-forward then the Pro Pundits, a collection of established voices, rising stars and the very best, most insightful and indeed genuinely entertaining fantasy managers at large today.
Every week these Fantasy philosophers will share their insights on tactics, trends and their own teams in the form of articles, Hot Topics and appearances on popular videos such as the Scoutcast and Breakfast Club. Whilst much will be made available to the FFS community at large, premium Members will benefit from full unedited insight.
THE CURRENT PRO PUNDIT SQUAD
Like any squad we'll be adding, evolving and freshening up all the time, but here's the current line-up, with more details below
Simon March
Ash from FPL Hints
Az Phillips
Utkarsh Dalmia (zØphar)
Pranil Sheth (Lateriser12)
Andy Mears – Let's Talk FPL
Sam Bonfeld – FPL Family (also Lee Bonfeld!)
Holly Shand
Tom Freeman
Gianni Buttice
Mark Sutherns (Yes he's back!)
SIMON MARCH – FORMER CHAMPION
Simon March is a former Fantasy Premier League world champion, who claimed the title in the 2014/15 season and has been a regular on the FPL punditry circuit ever since.
He has made regular appearances on our videos and in the columns of the Question Time article – so we are looking forward to hearing more of his insight.
FPL HINTS
Chief or FPL Hints, is a huge Fantasy community influencer. With over 75,000 followers on Twitter, he has been producing content on our favourite Fantasy game for years.
He has also been a valuable member of our Question Time panel over the last 12 months and has this season taken on the responsibility of selecting the best differentials each Gameweek. He will continue to publish this article for the duration of 2019/20 as well as providing us with updates on his own squad.
AZ PHILLIPS
Az has been a contributor to the site and Scoutcast guest for many years and we are excited to finally be able to promote him to the Pro Pundits scheme. The Brighton supporter has three top 10k finishes in his long Fantasy career, the best of which was a rank of 817 in the 2017/18 season.
LATERISER12
FFScout user Lateriser12 has a very impressive Fantasy CV. He has registered two finishes in the top 200 (one of them equating to number one in India) and four in the top 10,000 in the last 6 seasons. The secret to his success has been playing non-conventionally and fearlessly, swearing by 'upside chasing' and not giving ownershipmuch of a look.
UTKARSH DALMIA (ZØPHAR)
An FPL veteran of 10 seasons, Utkarsh Dalmia has been a member of the site right since 2009 and has finished in the top 5k in six of those campaigns, with a best finish of 17th in 2010. A Chelsea fan based in India, he relies heavily on statistics for his FPL decision-making process.
FOLLOW THE PUNDITS
We have a link from the content bar where you can easily follow the latest from the Pro Pundits.
You can check back here for latest updates or new signings
And don't forget to Sign up as a member to ensure you don't miss a thing!
WANT TO JOIN THE SCOUT NETWORK?
Whether you fancy yourself as a prospective pundit, want to contribute some community articles, have a channel or tool you'd like to work with us to promote or monetise, there's an easy way to reach out – just check out the Scout Network page.